Our specification of models with uncertainty implicitly encodes a set of alternative possible models, where we are not sure which is the correct one
(guest post by Benoit Combemale and the rest of the advisory board introducing the GEMOC initiative). The New Grand Challenge of the Globalization of Modeling Languages The development of modern complex software-intensive systems often involves the use of multiple DSMLs that capture different system aspects. In addition, models of the system aspects are seldom
ArnoldC is a programming language using quotes from Arnold Schwarzenegger. This code generator provides creates ArnoldC programs from UML activity diagram.
We keep on working on our research work about the discovery of implicit schemas from JSON documents. Some months ago we presented the release of the webpage allowig you to play with the tool. We would like to give you an update about our advances. This time we have focused on how our tool can help
A new edition of my (curated) selection of my tweets during the week to quickly follow what was going on in the software world this week
Soon … a good proportion of software, like hard goods, will be automatically manufactured, cutting the size of software teams immensely. The plight of the software engineer looks no less ominous in the future than that of the blue collar worked uprooted by the increasing application of industrial robots" (as read on the Computer Magazine,
The CEO of Change Vision gives his views on Agile development, focusing on where "modeling" will fit, and how it can bring the best value in it as a whole.
JavaScript is "invading" many PHP-based existing projects. As an example, we show the evolution of JavaScript code in WordPress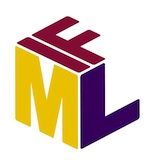 Marco Brambilla has released the slides of his tutorial on IFML (Interaction Flow Modeling Language) presented at the ICWE'14 conference. For sure, a presentation to add to my list of useful presentations on Model-Driven Engineering (DSLs, UML, Eclipse Modeling technologies,…) as soon as we have the time to update the list. Enjoy his tutorial! IFML