CoFluent Design (MDE approach for embedded systems) bought by Intel
Share the post "CoFluent Design (MDE approach for embedded systems) bought by Intel"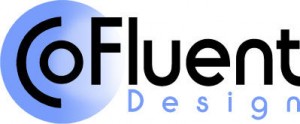 In another great success for our "Modeling Valley" in Nantes, CoFluent design has announced they have been bought by Intel (announcement in English in their home page, an interview in French here). Cofluent was specialized in providing modeling tools for the design and simulation (especially performance simulation) of mixed HW/SW systems like embedded devices. For instance, their main product, CoFluent Studio is " a visual model-driven development (MDD) solution for use-cases modeling and executable specifications that enables performance analysis and design-space exploration of complex hardware / software systems through a unique mapping and partitioning technology. It goes beyond documents and spreadsheets and delivers explicit & dynamic system specifications covering behavioral, architectural, timing and performance parameters: power, memory, cost, loads."
Best of luck in their new adventure with Intel!
If you enjoyed this post you can subscribe to this Software Modeling blog , to the portal's mailing list , follow me on twitter and/or participate in the forums . And if you really liked it help me pass it on to others by sharing the post using the links below. Don't forget to check our consulting and code-generation services either!