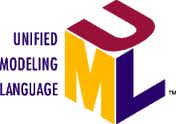 In short, I'm afraid the answer is NO (and my belief is the same applies to MDE in general). Recently I had a couple of strong "déjà vu". The first one while reading the "UML in Practice" ICSE'13 paper and the second one while browsing the tweets of the last MiSE'13 workshop.
The results of the ICSE paper are quite similar to those reported in this 2006 paper Brian Dobing, Jeffrey Parsons: How UML is used. Commun. ACM 49(5): 109-113 and I really think that if I have said that the MiSE discussion was an (anonymized) historic report from an event taking place 10 years ago few had noticed the trick.
Sure, one thing has indeed changed in these last decade. We have managed to publish an additional few hundreds of research papers on these subjects. I'm not sure what is worst, the fact that the a large part of the industry does not seem to realize the benefits of modeling (yes, I'm implying I stil believe they exist, obviously when following the "right amount of modeling" principle) or the fact that so many research papers have not had any positive impact on the adoption of UML/MDE
ICREA Research Professor at Internet Interdisciplinary Institute (UOC). Leader of the SOM Research Lab focusing on the broad area of systems and software engineering. Home page.