UML 2.5 (Beta) now available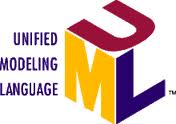 The new (beta) version of the UML specification is now available on the OMG Page.
What can you expect from this new version? Well, as usual, Ed Seidewitz is the man to follow. According to his twitter stream, the highlights of this new UML version are:
A major spec simplification, functionally same as UML 2.4.1.
It includes a diagram interchange metamodel to enable the exchange of both the contents and graphical representation of models across UML tools (are we finally getting closer to my "model once open anywhere" dream?)
All OCL constraints syntactically correct. Semantics text re-organized for readability (I´m pretty sure some of my OCL colleagues of the OCL Workshop will be happy to test this statement!).
No infrastructure/superstructure, no use of package merge, true conformance point for semantics.
If you liked this post, you should subscribe to the blog feed or facebook page and follow my thoughts on twitter about software development or web design and social media .